OASE Aquamax Eco-Premium 6000 12V (for swim ponds)
SKS Wholesale supply the trade. Our customers include koi shops, online websites, aquatic businesses and landscapers.
Top product characteristics
Outstanding energy efficiency and displacement capacity
Simultaneous supply of debris through connection of filter accessories on the patented, second inlet
Patented frost protection to -20°C
Product details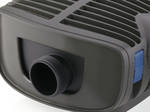 Regulation + 2nd Inlet
A 2nd inlet allows connection of a satellite filter or surface skimmer. This allows the flow through to be mechanically adjusted from 0 to 100 %.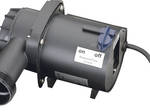 SFC switch
For AquaMax Eco Premium 12000 / 16000 / 20000. With the SFC function switched on the pump automatically optimises water flow and delivery head, and reduces them by up to 50 %.
---
We Also Recommend